January 2018
London Knights Hockey with AGM Surveying and Engineering. This is a yearly event hosted by the Partners of AGM for staff and their families.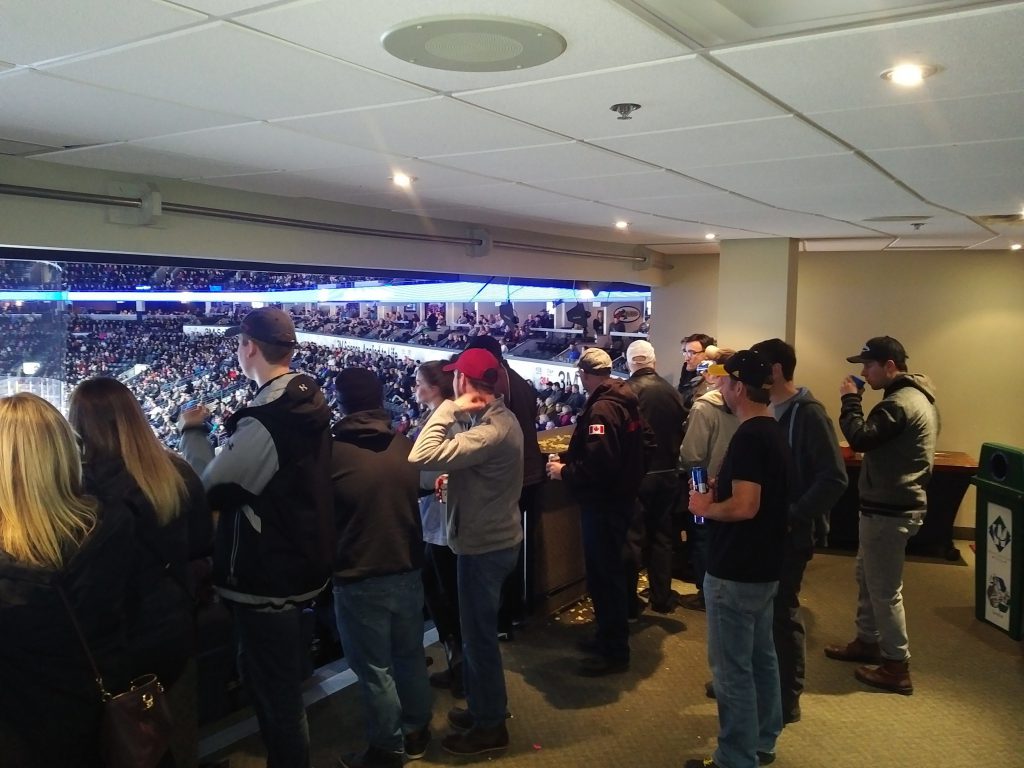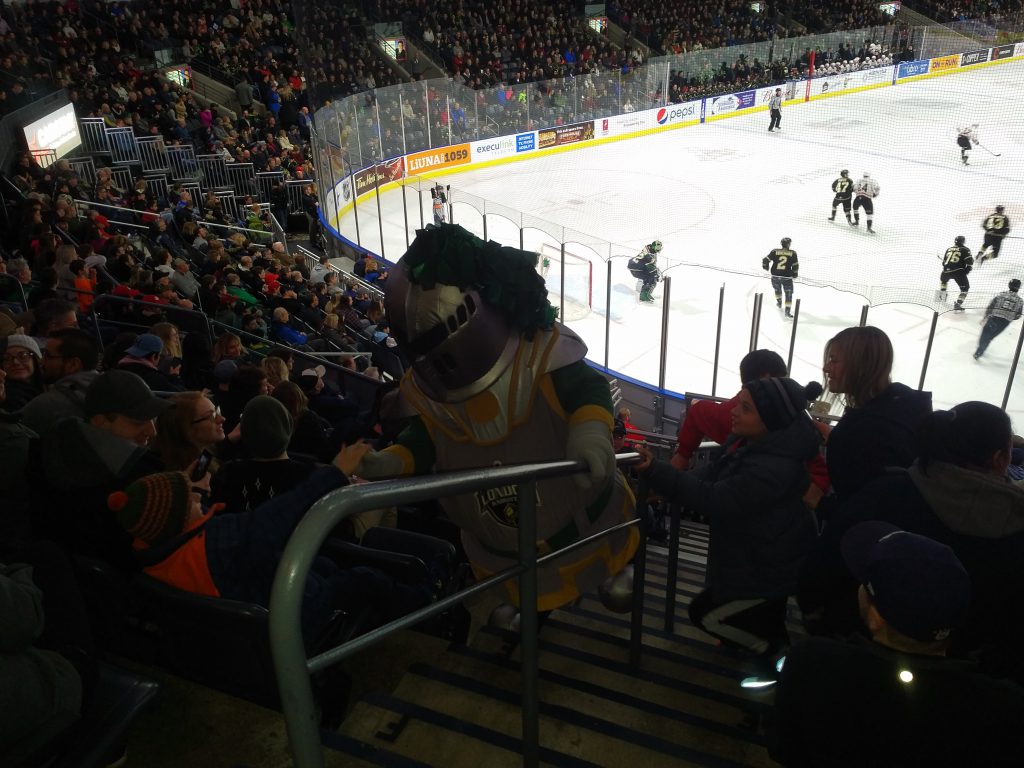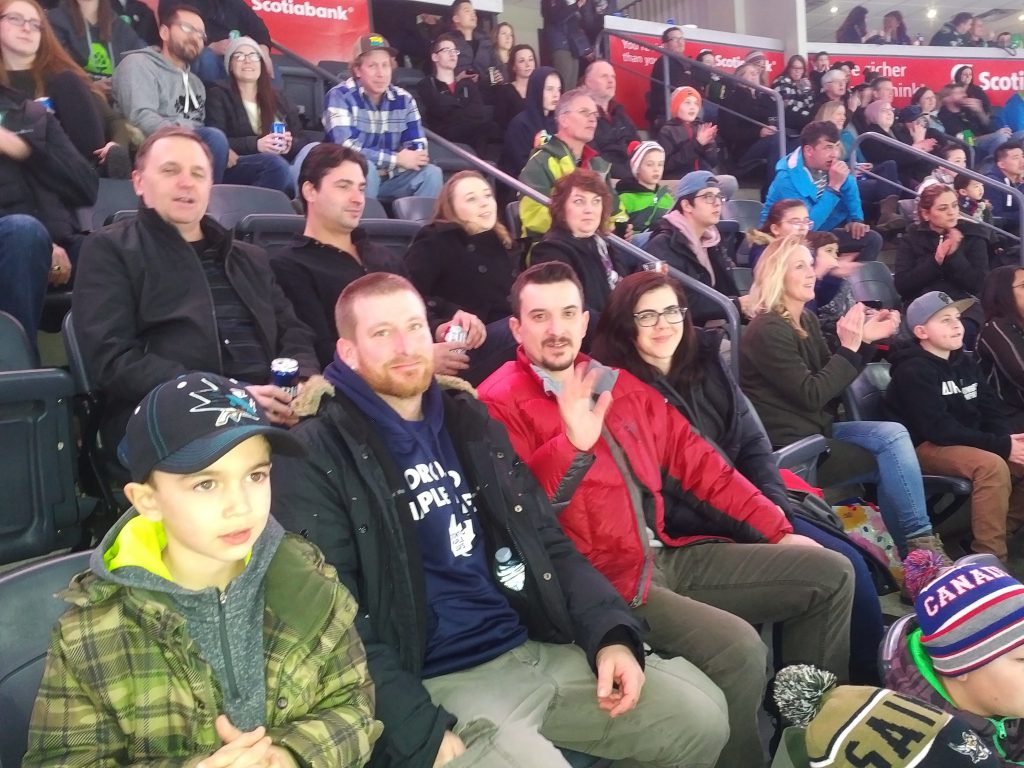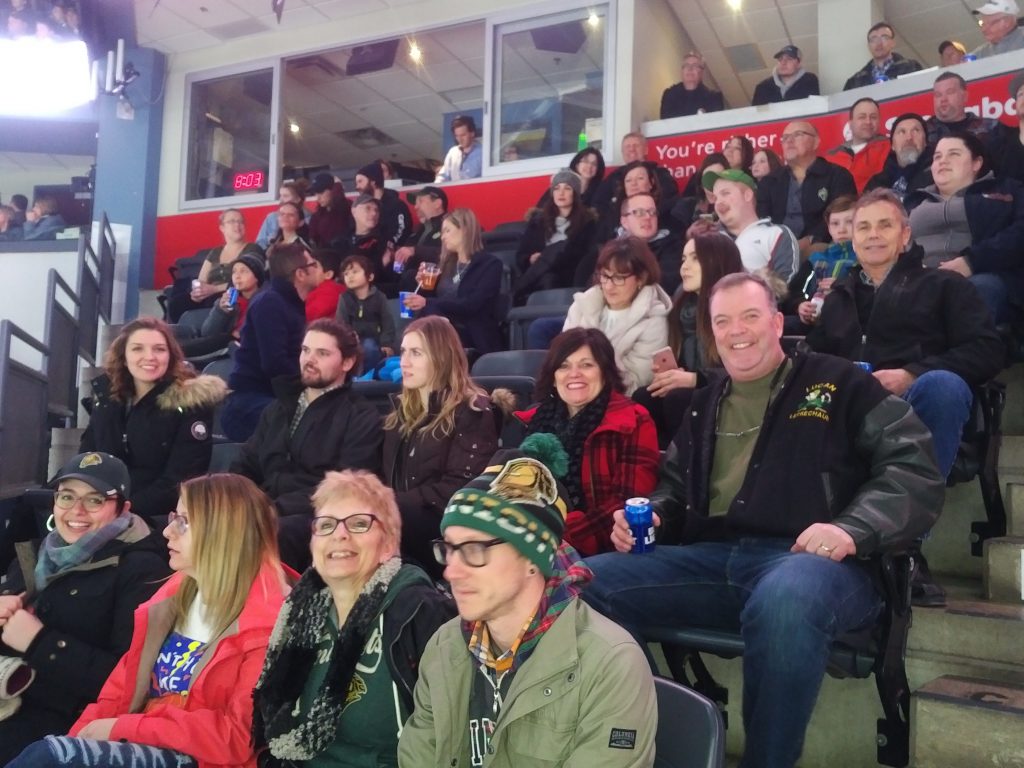 December 2017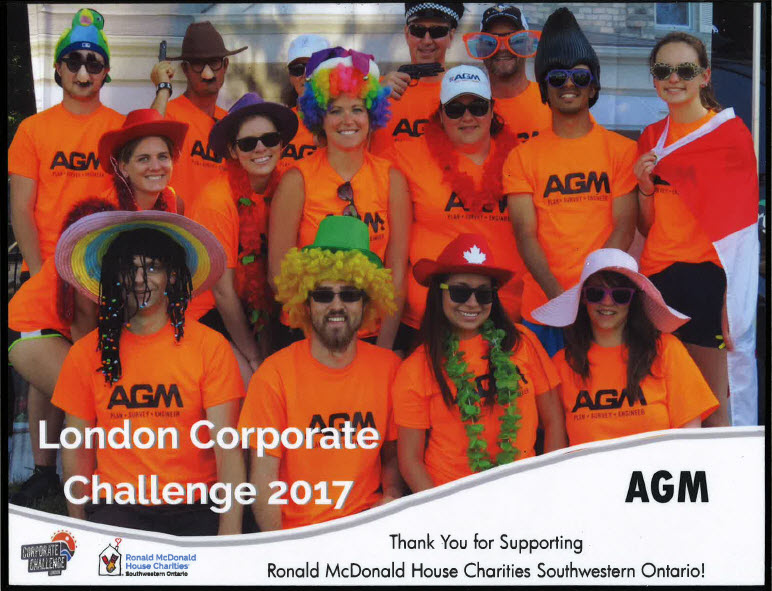 December 4, 2017
Archibald Gray & McKay Ltd
3514 White Oak Rd
London, ON N6E 2Z9
Dear Friends of Ronald McDonald House,
Because of you and your generous $900.00 donation, from the London Corporate Challenge, to Ronald McDonald House Charities Southwestern Ontario, families with seriously ill children will continue to have the comfort and support of home while they face their child's medical journey, together —Thank You. For premature twins Kiara and Blake Titley, having their parents close by was vital for their development…
Arriving 11 weeks early weighing just 3 lbs. each, Kiara and Blake needed to stay in London Children's Hospital for 66 days. Your generosity is what made it possible for their mom, dad and big brother to stay close at RMH London to focus on giving their girls the best start in life.
As RMHC-SWO continues to find new ways to help even more families with seriously ill children, we are continually brought back to the importance of donors, like you, who make it possible. The impact you have on RMH London, RMH Windsor and the RM Family Room London is overwhelming — let's let numbers do the talking… In 2015 -16, Because of You…
2,789 families stayed close and saved $179.00 a day on hotel/travel expenses.
Families experienced 14,083 nights of comfort close to their sick child.
Over 1,600 free homemade meals were served to warm stomachs and hearts.
Thank you for giving families more time with their seriously ill children—more time to make memories with family dinners, movie nights and special moments together at their home-away-from-home.
Tracey Keighley-Clarke
Chief Executive Officer
Charitable Registration # 11915 8806 RR0001
November 2017 – Thank you letter from the Chippewas of Kettle and Stony Point First Nation
September 2017
AGM Staff Night at Delaware Speedway.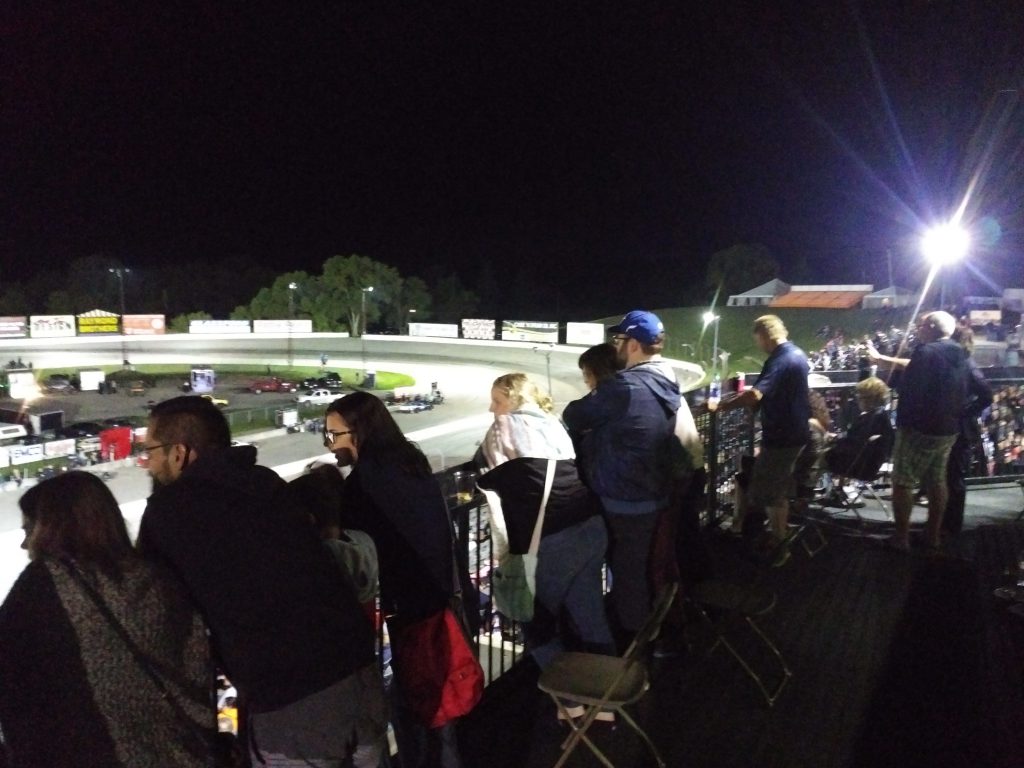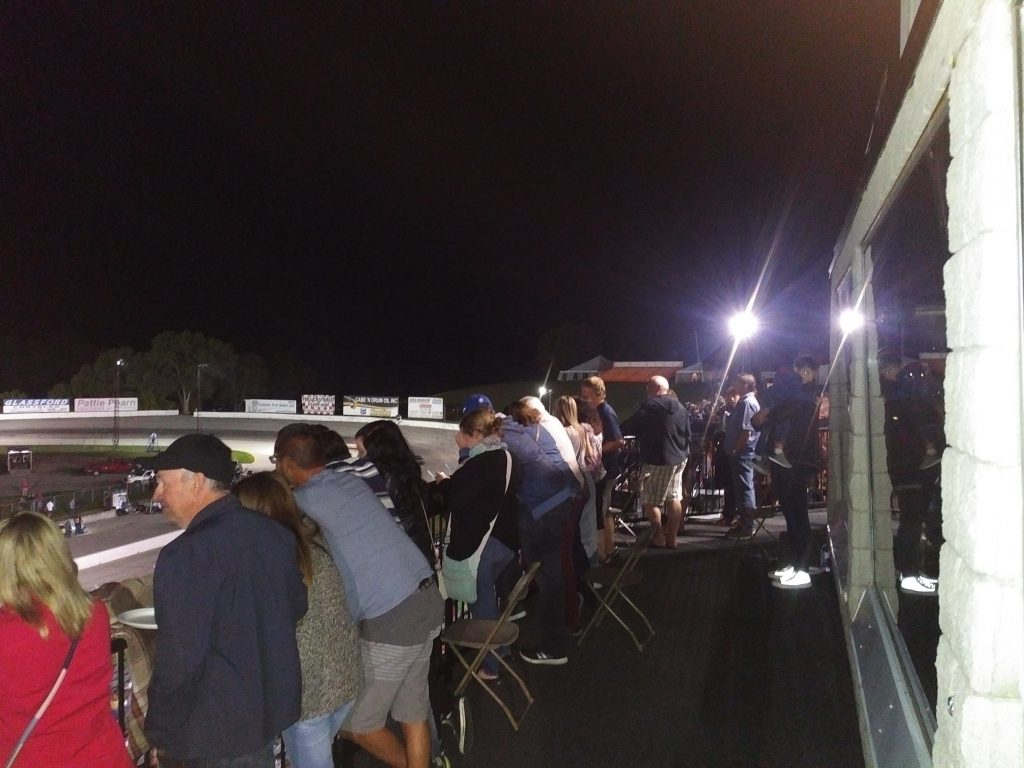 August 2017
AGM sponsored a cook night for Ronald McDonald House. Staff prepared a meal for some 70 plus families.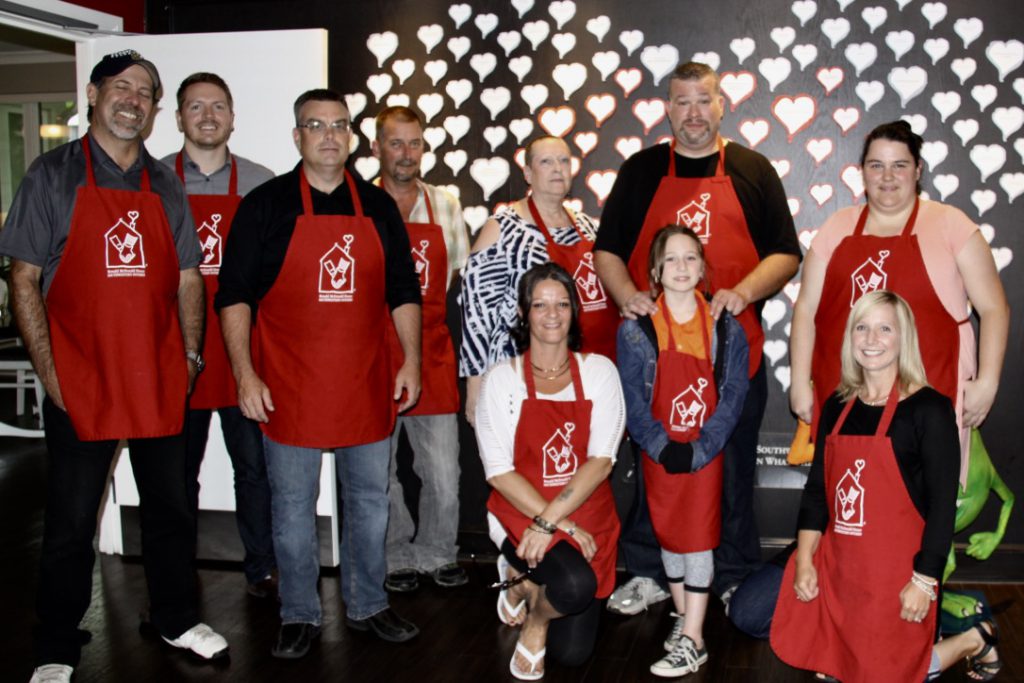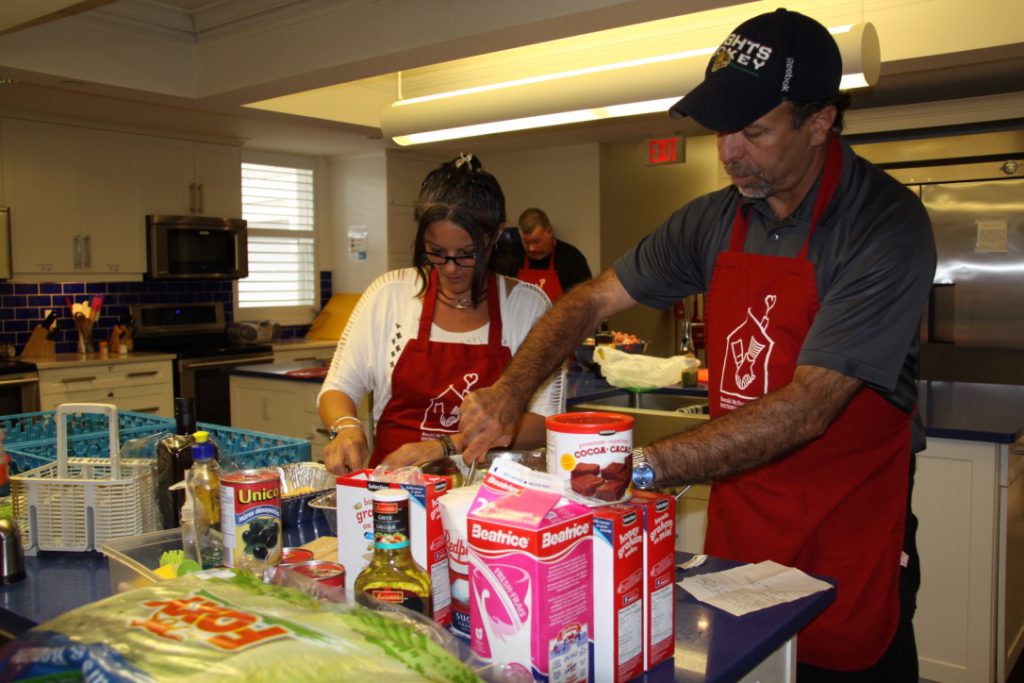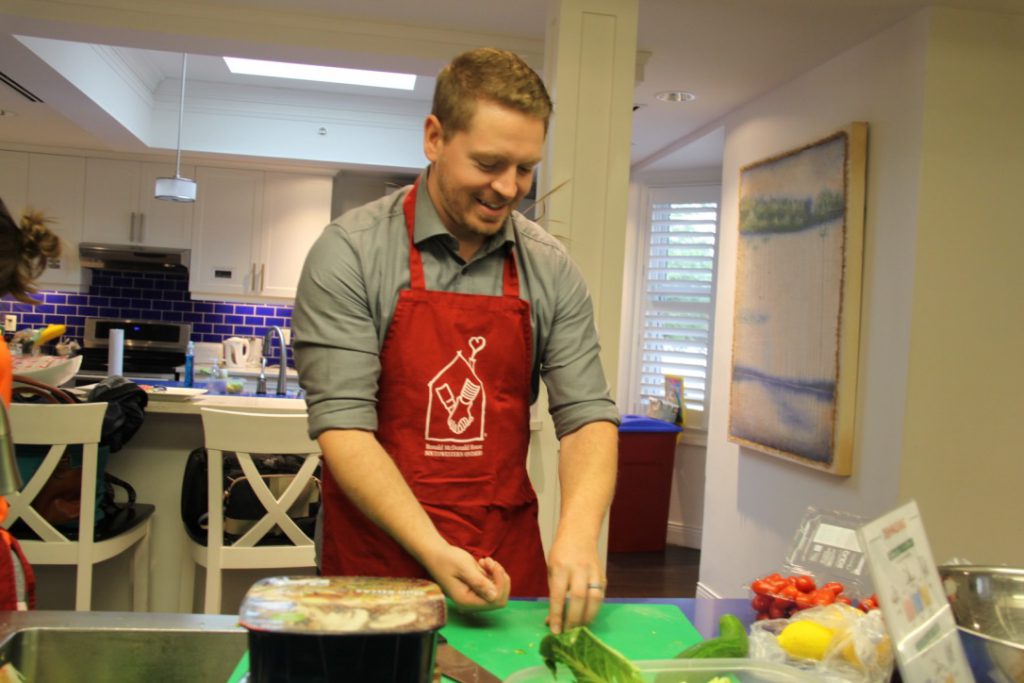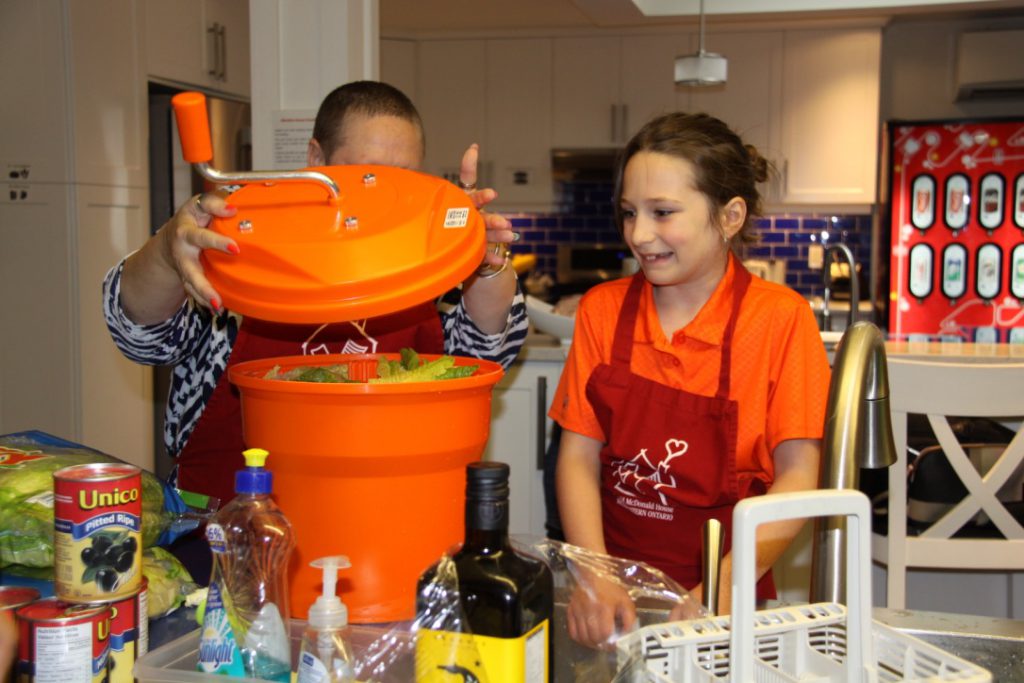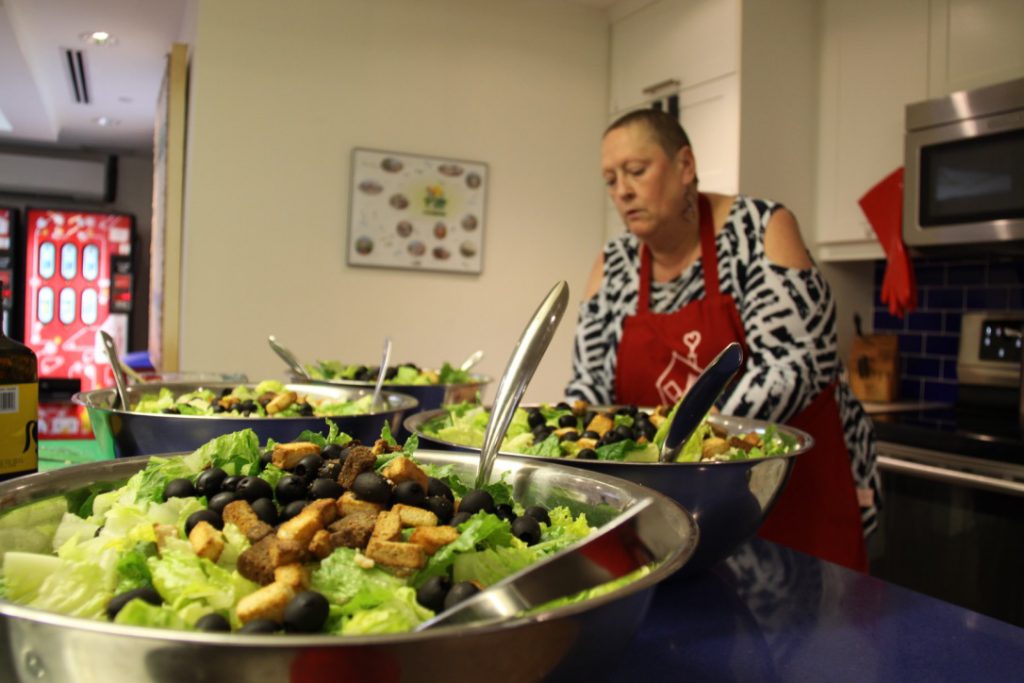 February 2017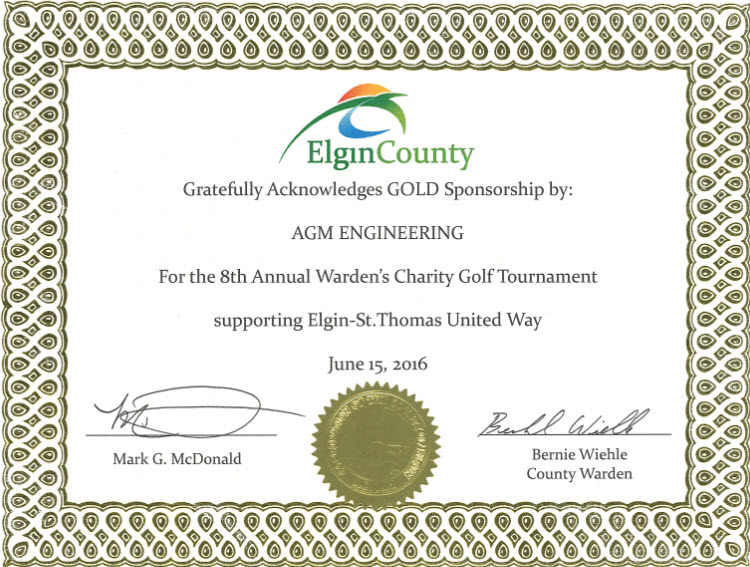 October 2016
An article in the most recent In Sight AOLS Publication:
A Late Happy Thanksgiving Message from Blain Martin, Executive Director
Over the last few years, our Association has been working hard on collaborating with others in as many ways as possible. One example of this is our upcoming Annual General Meeting in Ottawa next March. Another example is facilitating the use of our Webinar system by other organizations to help them engage their members.
On a more local level and just before Thanksgiving, I received emails from Terry Dietz, President of Callon Dietz and Bruce Baker, President of AGM Surveying and Engineering. These are two of the premier firms in the province and last Friday I was particularly proud to hear that they had combined forces for the common good of helping local people with their Thanksgiving needs.
This is the note I received from Terry last Friday! 
"Wow! Thanks to all who helped out. We donated 1,246 pounds of food and $1,400. Pretty incredible in a short time frame. I'm very proud of all who participated!!! We filled two massive boxes! Thanks to your help some London families will have an easier Thanksgiving."
August 2016
AGM Supports Ronald McDonald House Charities South Western Ontario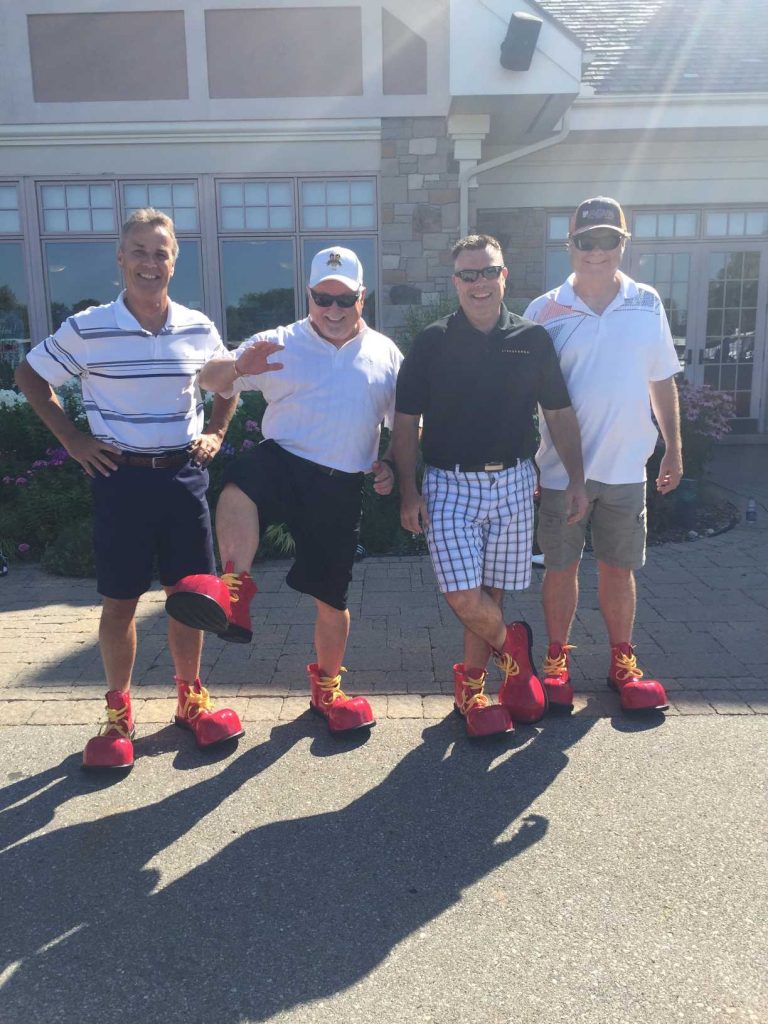 July 2016
Corporate Challenge London Ontario
AGM Team "The Brave Few" in Support of Ronald McDonald House Charities of South Western Ontario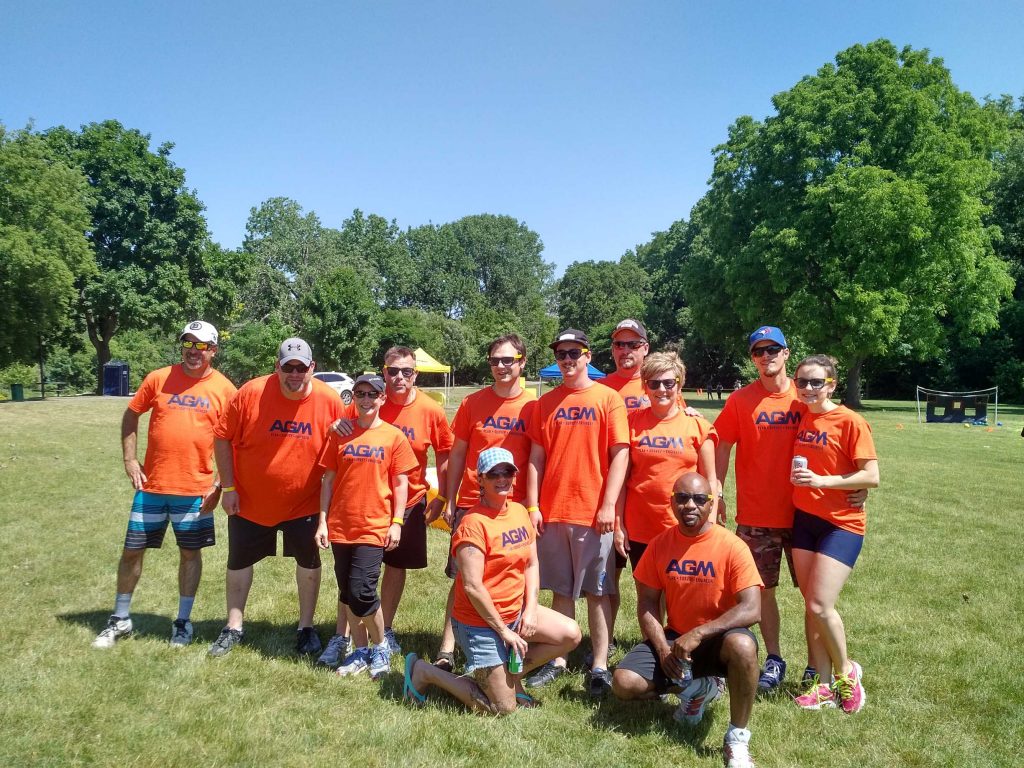 April 2016
AGM had sponsored Saunders Secondary School for the official measurement for the Worlds Longest Selfie Stick.
The official measurement comes in at 11.485m (37 ft. 8.16 in). The record will be printed in the upcoming Guinness Book of Records.
April 2016
AGM Staff Night
Top of the Fair Western Raceway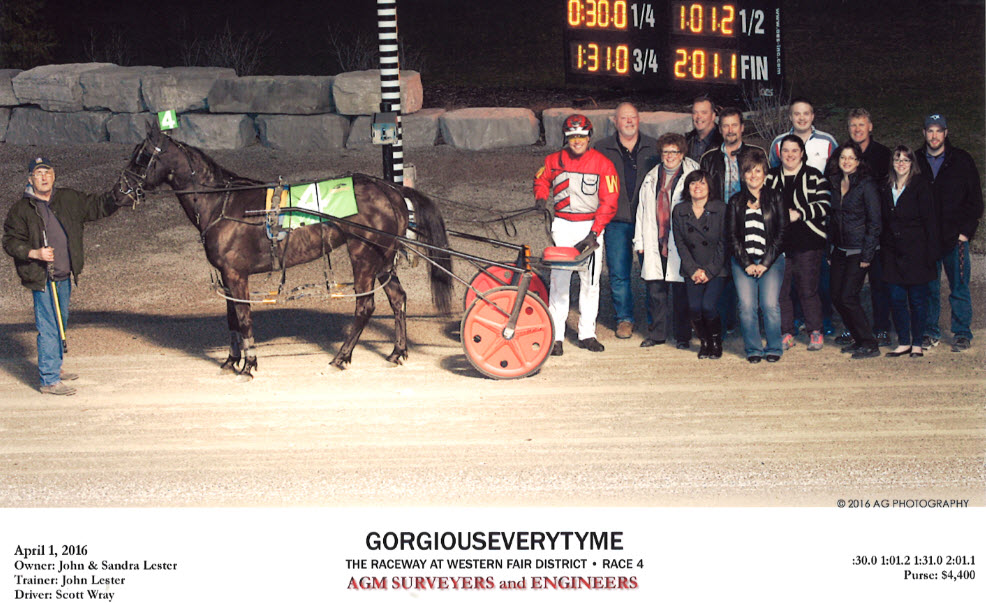 March 2016
Our new Nissan NV Surveying Truck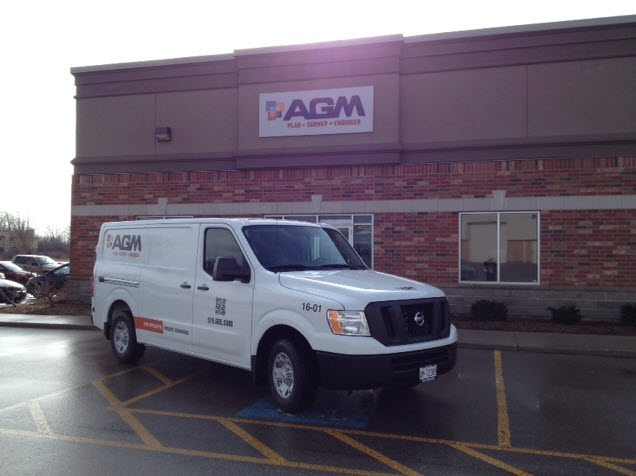 March 2015
AGM Staff Night
Top of the Fair at Western Fair District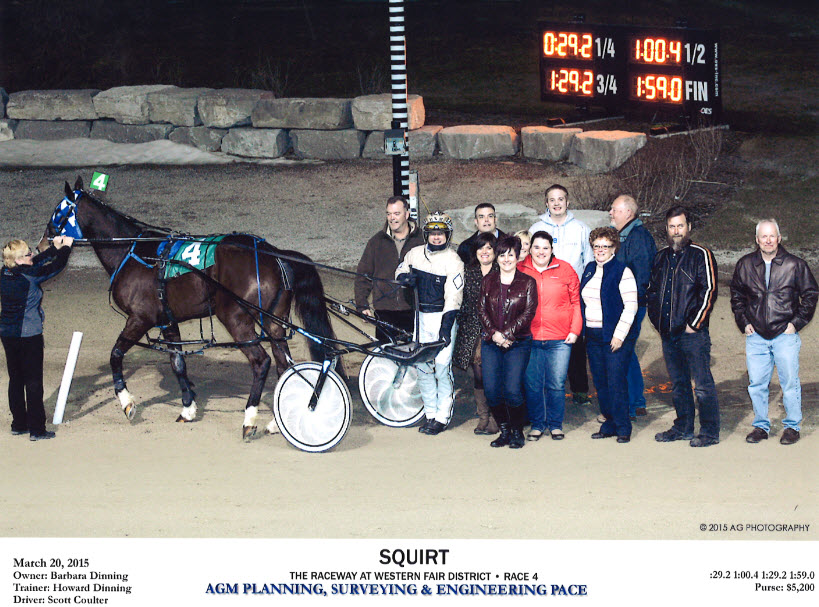 February 2015
Juan Zapata receiving his Certificate from the Association of Ontario Land Surveyors at the Annual General Meeting.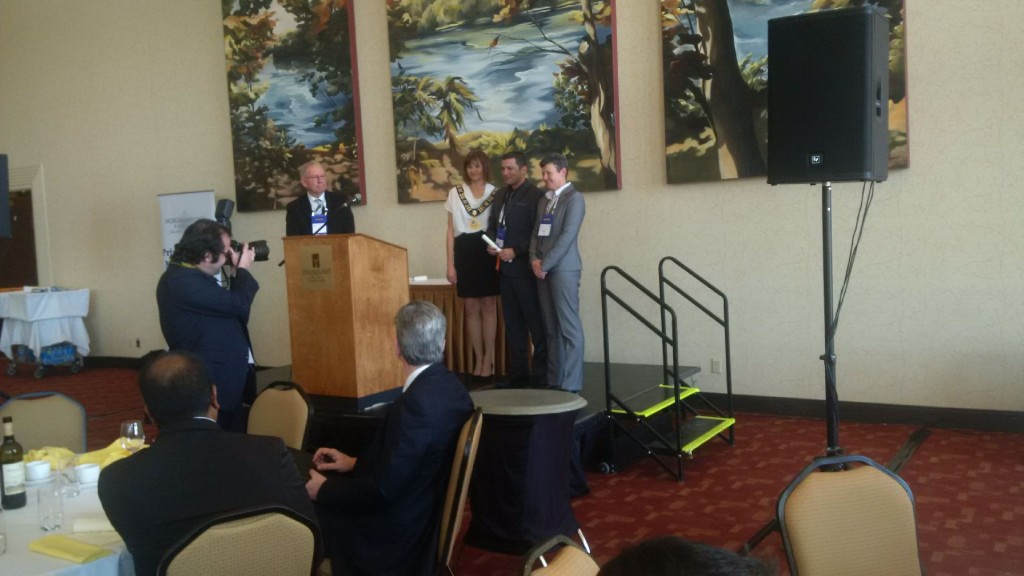 January 2015  AGM Staff Night
London Knights vs. Windsor Spitfires
September 2014
Corporate Sponsor for Middlesex County Warden's Charity Golf Tournament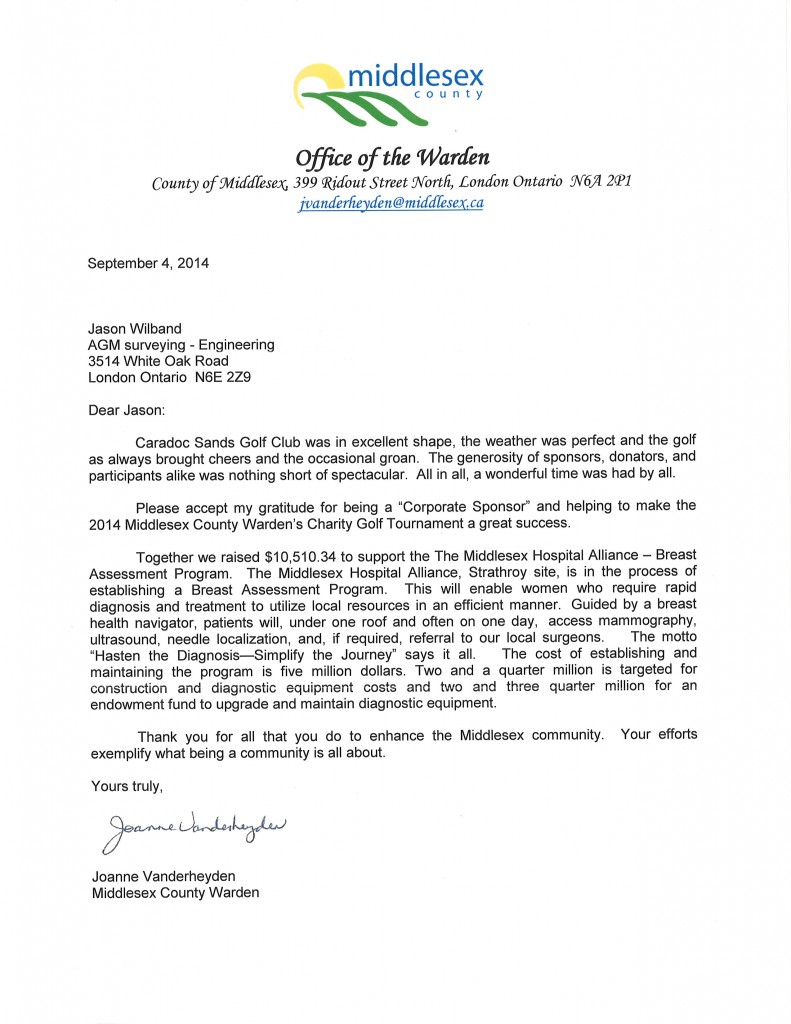 AGM's Continued Support for Ronald McDonald House Southwestern Ontario.
August 2014
AGM proudly supports London's Fanshawe College Co-operative program. Below is Summer 2014's students.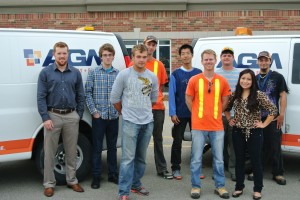 June 2014

Hendrik Schuurmans Presents The London Chapter of Consulting Engineers of Ontario Award to Daniel Fox
Sponsored by the London Chapter of Consulting Engineers of Ontario, this award is given to a student graduating in Civil Engineering who has demonstrated outstanding achievement and leadership in student activities related to the professional aspects of Civil Engineering.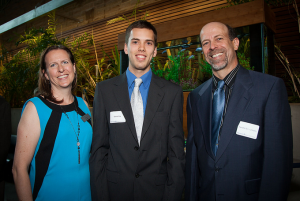 May 2014
London Free Press Article – Mapping History
Click Here to View the Article
January 2014
AGM is please to announce the acquisition of Farncomb Kirkpatrick and Stirling Surveying Ltd.
December 2013
The London Chamber of Commerce announces that AGM has been shortlisted as a finalist in the medium-size company category for business achievement.
AGM Business Achievement Awards 2014
October 16, 2013 
AGM receives a glowing letter of reference from John Paterson, Construction Manager at Technical Project Solutions Inc.
View the letter.