A STORIED HISTORY OF SERVICE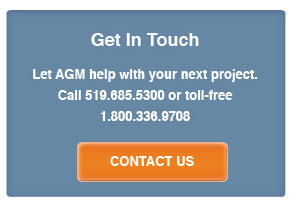 AGM has a long history of providing planning, surveying, engineering and land information services for public corporations, government agencies and private clients.
We trace our history to 1925, when Lieutenant Colonel Samuel Wallace Archibald (P. Eng., O.L.S.) started a small practice in Seaforth, Ontario. We've since grown to a staff of more than 30 professionals.
While we primarily operate in the London and Middlesex County, we are often on the road across the greater region of Southwestern Ontario and beyond. Here are some locations  we have worked in:
Cambridge
Dorchester
Exeter
Grand Bend
Kitchener
Parkhill
Port Stanley
St. Thomas
Stratford
Strathroy-Caradoc